gBeauty, is a salon management tool provides essential functionalities to the daily operation of the the saloon such as Appointment Book, and various customer relation features that saloon cannot do without. gBeauty is divided into 2 category which is Hair Salon and Beauty Salon.
gBeauty Hair and Scalp treatment management module is a state of the art tool that enables hair saloon to manage Historial records for treatment. gBeauty Lifestyle POS is specially designed for the Beauty Salon, Spa, Healty Life-style centers. It enable the salon manager to manage both salon resource as well as customers efficiently.




gBeauty Functions and Features
The gBeauty Frontend handles all sales transaction for the company retail sales operation seamlessly.
* Vending Machine
* Basic Point of Sales Features
* Scanner Input Order entry
* Suspend and Resume Functions
* Multiple Tenders Supported
* Cash, Credit Card, Charge Account , Coupon and Gift Vouchers
* Cashier Management
* Cashier Float of the Day and End of Shift Declaration for accountability functions
* Mid Day Cash Pick Up Management
* Appointment Or Booking Management Customer Booking Schedule Follow UP Call To Customer Discount
* Special Discount for Members and Staff
* Time Priced Discount
gBeauty Add-ons
VIP / Loyal Customer Program Management (CRM)
Customer Tracking
Reward Redemption and Point Accumulations
Gift Certificate Management
Hair Treatment
Customer Treatment History
Keep Track Of Treatment Record
Hair Diagnosis Record
Customer Treatment History
Hair Scanning Feature
Customer Hair Scanning Tracking
Keep History of Hair Status after Treatment
Employee time and attendance System, Tea break (clock in/out)

gBeauty Lifestyle Point Of Sales
Download Brochure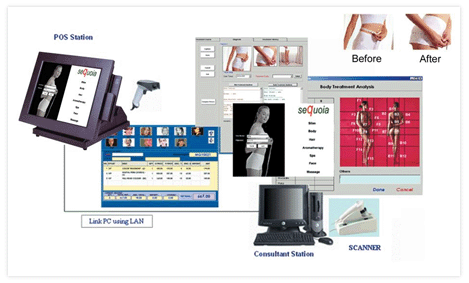 gBeauty Hair Salon Manager
Download Brochure