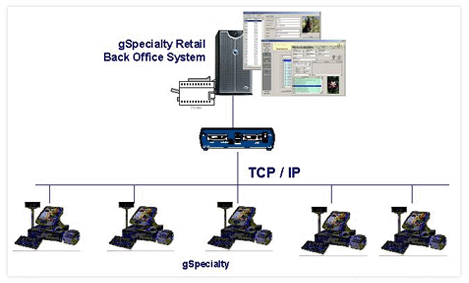 gSpecialty Retail Point Of Sales , a powerful front-end sales system. gSpecialty provide all essential functions required in today's retailing environment. Fully integrated with our gCRM, allow the store or outlet to management not only sales information but also Who are the customers? And What they like about the store? A comprehensive promotion and discount function that allow dynamic Mix-and Match, Time priced sales or sometime refers to as Happy Hour Sales and intensive management analysis reports during the day or day end closing operation.


Easy to use Retail Frontend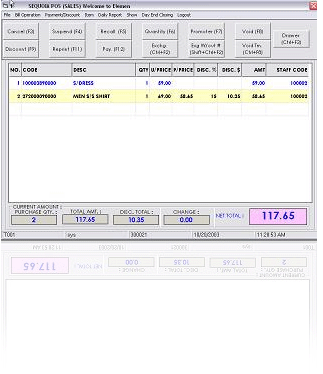 Flexible Payment Methods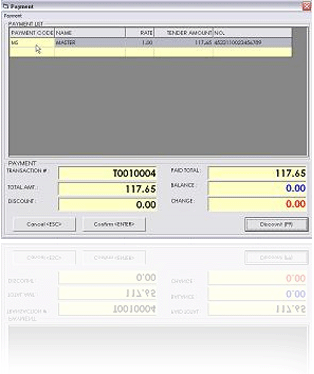 gBeauty Functions and Features
The GPOS Frontend handles all sales transaction for the company retail sales operation seamlessly.
* Basic Point of Sales Features
* Scanner Input Order entry
* Suspend and Resume Functions
* Multiple Tenders Supported
* Cash, Credit Card, Charge Account , Coupon and Gift Vouchers
* Cashier Management
* Cashier Float of the Day and End of Shift Declaration for accountability functions
* Mid Day Cash Pick Up Management
* Discount
* Special Discount for Members and Staff
* Time Priced Discount
* VIP / Loyal Customer Program Management (CRM)
* Customer Tracking
* Reward Redemption and Point Accumulations
* Gift Certificate Management
* Employee time and attendance System, Tea break (clock in/out)


Extensive payment option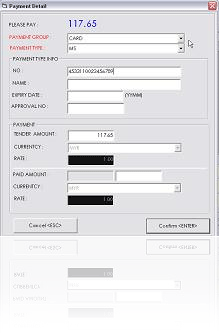 Alerts user to replenish stocks